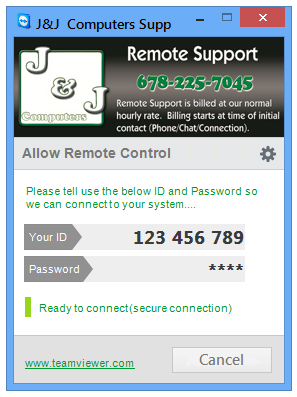 J & J Computers is dedicated to supporting their client anywhere they need it and when they need it.  We therefore offer remote support for Windows, MAC, and Linux operating systems.
By using this service we can support people quickly and and at the convenience of our clients.  As long as you have a supported operating system and connection to the internet, then we can probably fix your issue.
Please call us, to arrange a remote support session…..  We do not staff 24/7 technicians, but can make 24/7 appointements for this service.
Remote Support Clients: