What is Online Backup?
Online backup solutions provide protection for your computer files so you can get those files back in the event of a data disaster – saving you time, money and stress. Hard drives will fail, its just a matter of when.  Failure, Theft, Fire, etc……  These are the reasons that we have become and Authorized Reseller for Carbonite backup services. By purchasing these services through us, not only do you get the great service, technical support, and price that Carbonite offers, but you also get a partner to help keep track of your account needs.

Why Carbonite?
Carbonite gives you secure, automatic offsite backup that protects your files from accidental deletion, spills, theft and just about anything else that could harm your data. Once installed, Carbonite backs up your files to the cloud – so you can get them back when you need them most. Because Carbonite works continually, backing up new and changed files whenever you're connected to the Internet, you can rest easy knowing your backed up files are always protected.
Since 2006, Carbonite has backed up over 200 billion files and today, backs up more than 300 million files each day! Most importantly, Carbonite has restored over 7 billion files that otherwise would have been lost forever.
Safe, secure and completely automatic. Carbonite is The Better Backup Plan ™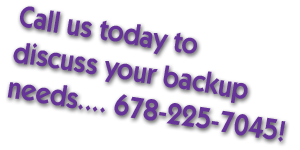 Product Highlights:
• Set it & forget it. Carbonite backs up your files automatically to the cloud – so you never have to remember to back up. No hardware required.
• Continual backup. Whenever you're connected to the Internet, Carbonite backs up your files – eliminating potentially costly backup gaps created by daily or weekly backups.
• Secure transmission. Carbonite uses the same encryption technology used in online banking and e-commerce transactions.
• Safe offsite storage. Your backed up files are stored in one of Carbonite's highly secure state-of-the-art data centers which are guarded 24 hours a day, 7 days a week.
• Easy file recovery. If anything happens to any file, Carbonite finds it in your backup and puts it back in its original location on your computer – in just a few, simple steps.
• Anytime, Anywhere access. You can access your backed up files from any computer connected to the Internet — or even from your iPhone®, Android™ or BlackBerry® smartphone.
Personal Plans
Personal Basic
Personal Plus
Personal Prime

Unlimited cloud space for one computer

U.S.-based customer support

Sync, share and access files remotely with free apps

Unlimited cloud space for one computer

U.S.-based customer support

Sync, share and access files remotely with free apps

External hard drive backup

Operating system and software backup

Unlimited cloud space for one computer

U.S.-based customer support

Sync, share and access files remotely with free apps

External hard drive backup

Operating system and software backup

Automatic video backup

Offline recovery by mail option

$59.99 per computer / year
$99.99 per computer / year
$149.99 per computer / year
Pro Plans
Pro Basic
Pro Plus
Pro Prime

Backup for unlimited computers, external hard drives and NAS devices

Free Valet Install

HIPAA compliant

U.S.-based customer support

250 GB of Storage to share between devices

Backup for unlimited computers, external hard drives and NAS devices

Free Valet Install

HIPAA compliant

U.S.-based customer support

250 GB of Storage to share between devices

Windows file server backup

Backup for unlimited computers, external hard drives and NAS devices

Free Valet Install

HIPAA compliant

U.S.-based customer support

500 GB of Storage to share between devices

Windows file server backup

$269.99 per year
$499.99 per year
$599.99 per year
Server Plans
Server Basic
Server Plus
Server Pro Bundle

Unlimited servers

Free Valet Install

HIPAA compliant

Daily tech expert support

250 GB of cloud space for Oracle, SQL, Exchange and other databases and live applications

Unlimited servers

Free Valet Install

HIPAA compliant

Daily tech expert support

500 GB of cloud space for Oracle, SQL, Exchange and other databases and live applications

Unlimited servers

Free Valet Install

HIPAA compliant

Daily tech expert support

500 GB of cloud space for  Oracle, SQL, Exchange and  other databases and live applications

Backup for unlimited computers, external hard drives and NAS devices

$799.99 per year
$899.99 per year
$999.99 per year